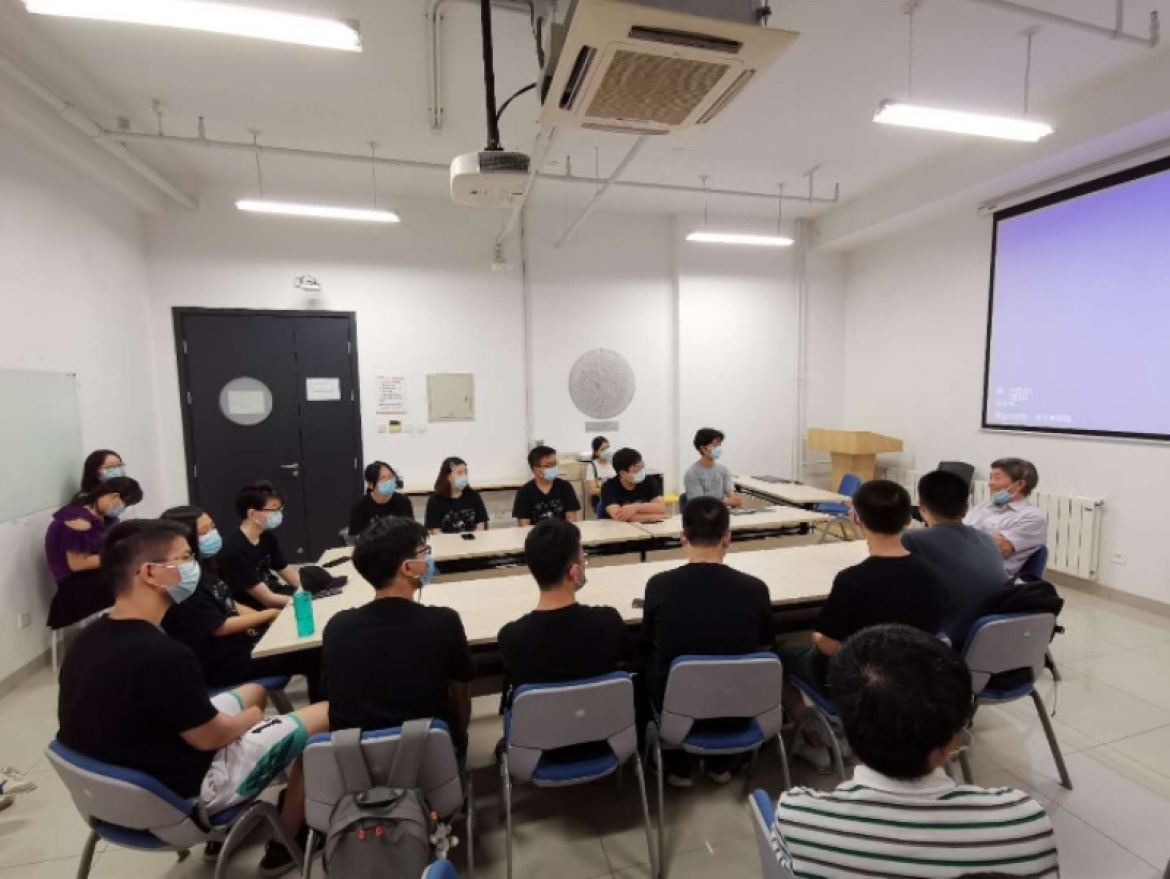 The opening ceremony unveiled a new chapter for the incoming postgraduates of the Department of Astronomy (DoA) on August 26. The DoA welcomed 11 postgraduates this year, 4 females and 7 males, all wearing a specially-designed DoA T-shirt. The meeting was moderated by Hua Feng, the deputy chair of the Department, and was also attended by faculty members Chris Ormel, Tipei Li, Shude Mao, Yi Mao, Dandan Xu, Sharon Wang, and selected senior students.
Academician Tipei Li, the founding director of the Tsinghua Center for Astrophysics (the predecessor of the DoA), gave an introduction of Astronomy at Tsinghua University, and encouraged the new students to devote themselves to ambitious research and have high aspirations. Shude Mao, current Chair of the Department of Astronomy, introduced the culture and research directions at the DoA, and gave suggestions and expectations on how to have a successful academic career at Tsinghua.
In addition, the meeting provided education and guidance regarding the organizational structure, rules and regulations of academic activities, computer resources, health and safety, and epidemic prevention and control. Finally, two senior students shared their experiences of campus life and research with their new classmates.